Although Kia has always been more popular for its smaller cars and hybrids, its larger counterparts, particularly the 2020 Kia Telluride offers Chicago drivers plenty of advantages. Big family? Looking for enhanced off-road capability? Then the 2020 Kia Telluride Chicago is exactly what you should be looking for.
The 2020 Kia Telluride Chicago is a midsize SUV but it comes with plenty of space owing to its three rows of seating that can comfortably seat 7 to 8 passengers. The 2020 Kia Telluride is by far Kia's largest SUV so far, and it comes with a host of surprises and features to appeal to the shopper.
Interior design
In true Kia style, the interior of the 2020 Kia Telluride in Chicago was assembled with elegance and style in mind. Featuring neat wood and metal accents on the surfaces, the 2020 Telluride promises a great balance of practicality and luxury with quilted leather upholstery and numerous hooks where you can hang your grocery bags and purses available.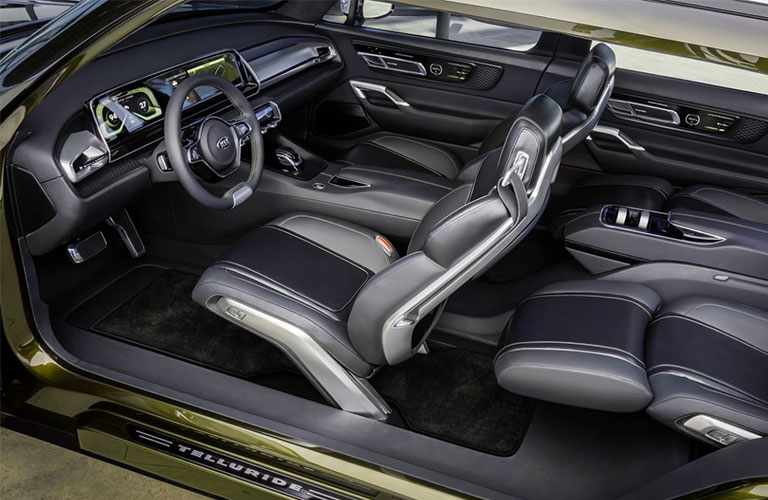 Even the base model of the 2020 Telluride comes well equipped with the leatherette seating as well as an easy to handle leather-wrapped steering wheel. There is also plenty of space inside owing to the square boxy shape of the exterior that lends the interior a wider feel than you would expect.
Features
The 2020 Kia Telluride Chicago features a host of new tech and features to placate the modern shopper. The 2020 Telluride comes with new tech features that put the control at the touch of the driver's fingertips.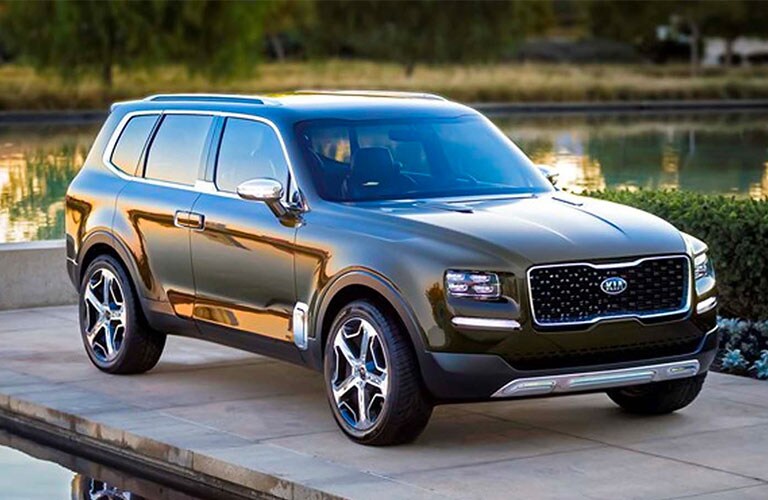 Some of what you will find inside includes a fingerprint activated push start button, a handy navigation system, an audio system thanks to the Harman Kardon brand, wireless charging, and wireless headphones, as well as multi-Bluetooth connectivity that allows 2 devices to be connected at the same time. The base model comes with outfitted with an easy to use 3.5-inch TFT instrument cluster display, as well as an 8.0-inch infotainment display.
What sets this infotainment system apart from the rest is Kia's UVO telematics system that's has a host of capabilities such as parking assist, Hands-free texting and calling capability, and 911 connect that enables you to contact emergency services quickly when you need assistance. Both Android Auto and Apple CarPlay are standard on all trim levels of the 2020 Kia Telluride Chicago.
Front and rear seats
Based on the trim that you go for, the 2020 Kia Telluride Chicago comes with leatherette or leather trim seats. The front row seats are heated and ventilated with the driver's seat being adjustable and enabled with lumbar support. If you plan on traveling with your family often, you will appreciate the Quiet Mode, which cuts off the audio on all but the front seats, which will deliver some much-needed peace and quiet at the back.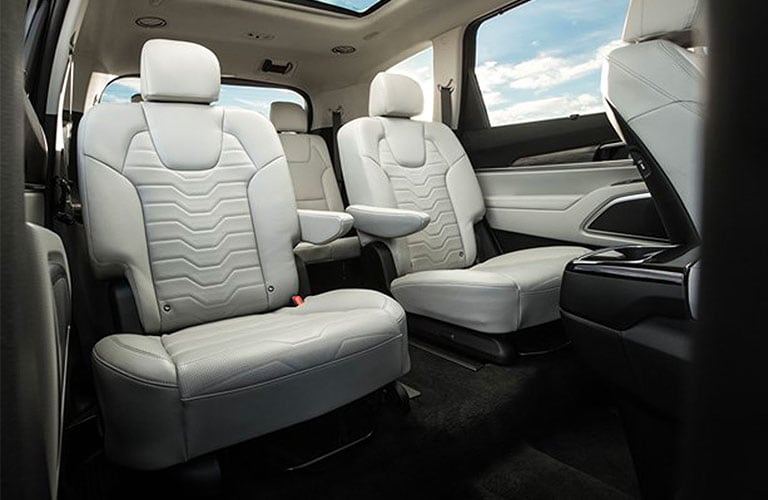 The rear seats are a little boxier than the front seats to create more space for rear passengers. Unlike in other SUVs, the 2020 Kia Telluride Chicago does not have a sloping roofline, which means that there is plenty of shoulder and headspace. Some trims such as the LX and EX come with a bench seat on the 2nd row while S and SX trims come with 2nd-row captain's chairs.
Performance
The 2020 Kia Telluride Chicago comes with one engine choice for all trim levels.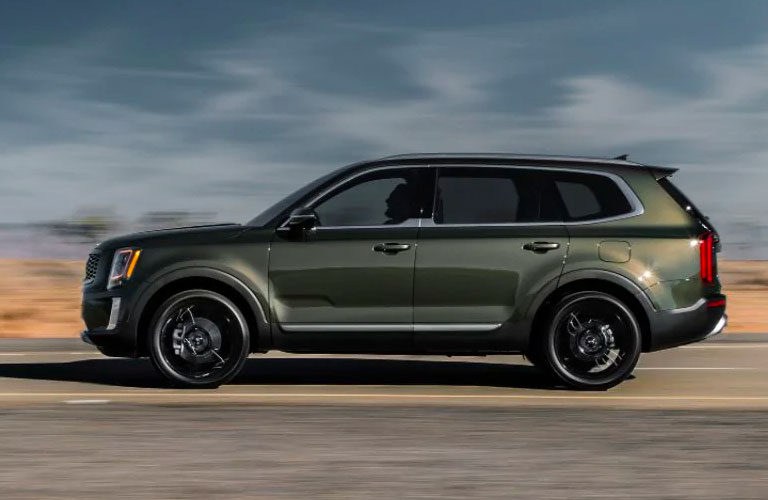 The 3.8-liter naturally-aspirated V-6 is paired with Kia's 8-speed automatic transmission that has an output of 291 horsepower and 262 lb-ft of torque. Shoppers can opt for an all-wheel drive or a front wheel drive.
Safety features
The 2020 Kia Telluride Chicago has an array of safety features such as lane-keeping assistance and adaptive cruise control that supply the driver with semi-autonomous driving.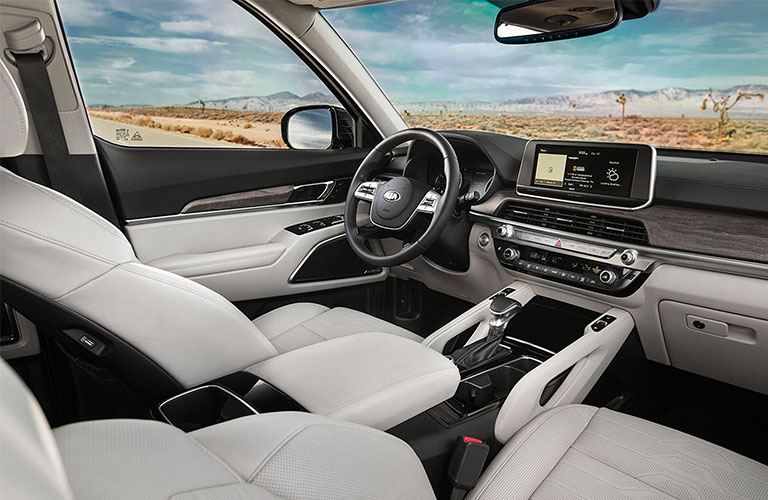 The 2020 Telluride can also detect impending collisions from the rears, as well as disengage child lock safety locks. Another handy feature is the ultrasonic sensor that detects and alerts the driver when a pet or child has been left in the back seats. The 2020 Kia Telluride is going to take Chicago by storm!